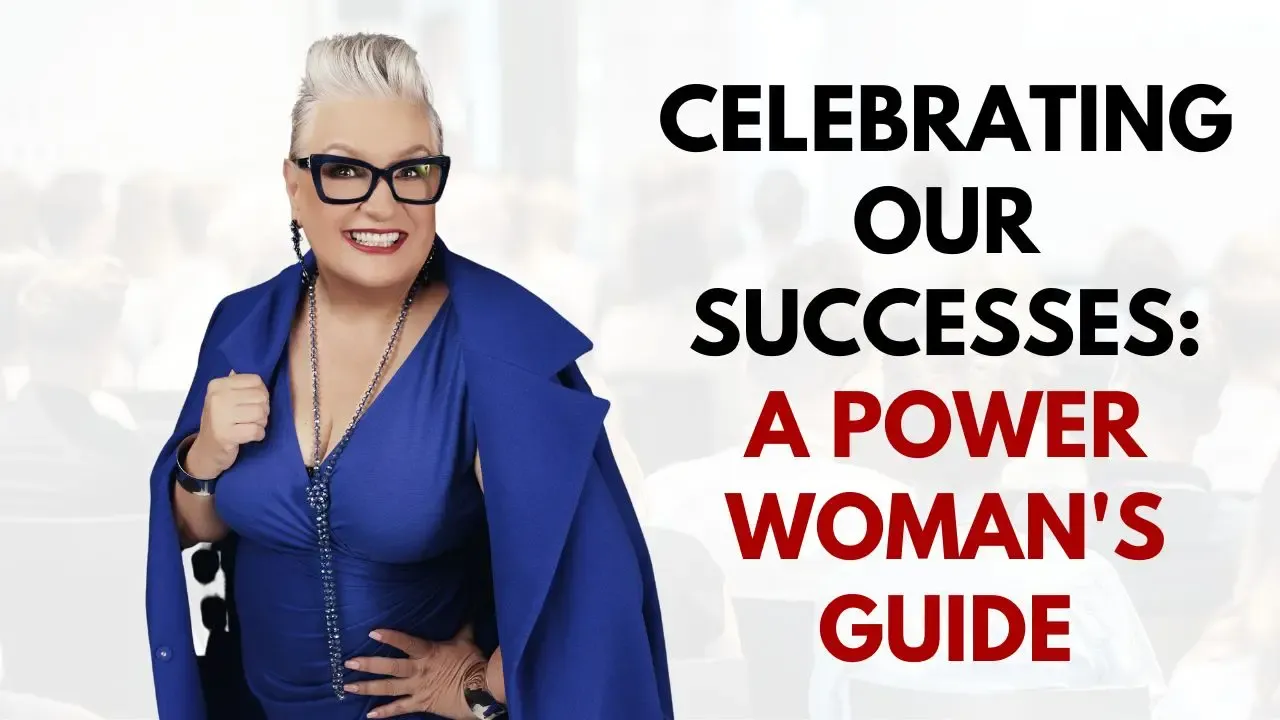 Celebrating Our Successes: A Power Woman's Guide
Being a Power Woman is all about owning your successes and not apologizing for your achievements. I've learned that if I don't celebrate myself and my daily wins, I can easily lose sight of all I've accomplished. That's why I don't wait for awards or external validation to applaud me. I know what it takes to get the job done, and I'm proud of myself for making it happen.
Don't get me wrong, there are days when I just want to sit on the couch and do nothing. The thought of writing a newsletter or creating content can be daunting. It's like trying to start an old crank engine - you have to turn the wheel to get the energy flowing.
But I do it and get it done because I know what it takes to be creative and produce quality work.
So, I'm giving myself a standing ovation today because I did it. I contorted, procrastinated, and even danced, but I sat down and did the job. And you know what? You did it too! So, let's own our successes and not apologize for our achievements.
We did what most wouldn't and earned our place as Power Women. Cheers to us!"
Pegine Echevarria
You're gonna want to hear about Pegine - she's the leadership speaker and women's conference speaker that everyone is talking about! Her energy is electric and she knows how to get the audience pumped up with her perfect combo of content, charisma, comedy, chants, and connection-building.
Experience the Power of Dynamic Positive Leadership with Pegine - the High-Energy Keynote Speaker who Empowers Leaders Worldwide! She'll give you unforgettable lessons on leading, influencing, inspiring, and making an impact in a diverse world. And she's the perfect choice to open your conference and get everyone excited and energized.
Trust me, you won't want to miss out on having Pegine at your event. She's the real deal and she'll help your audience become the best leaders they can be.