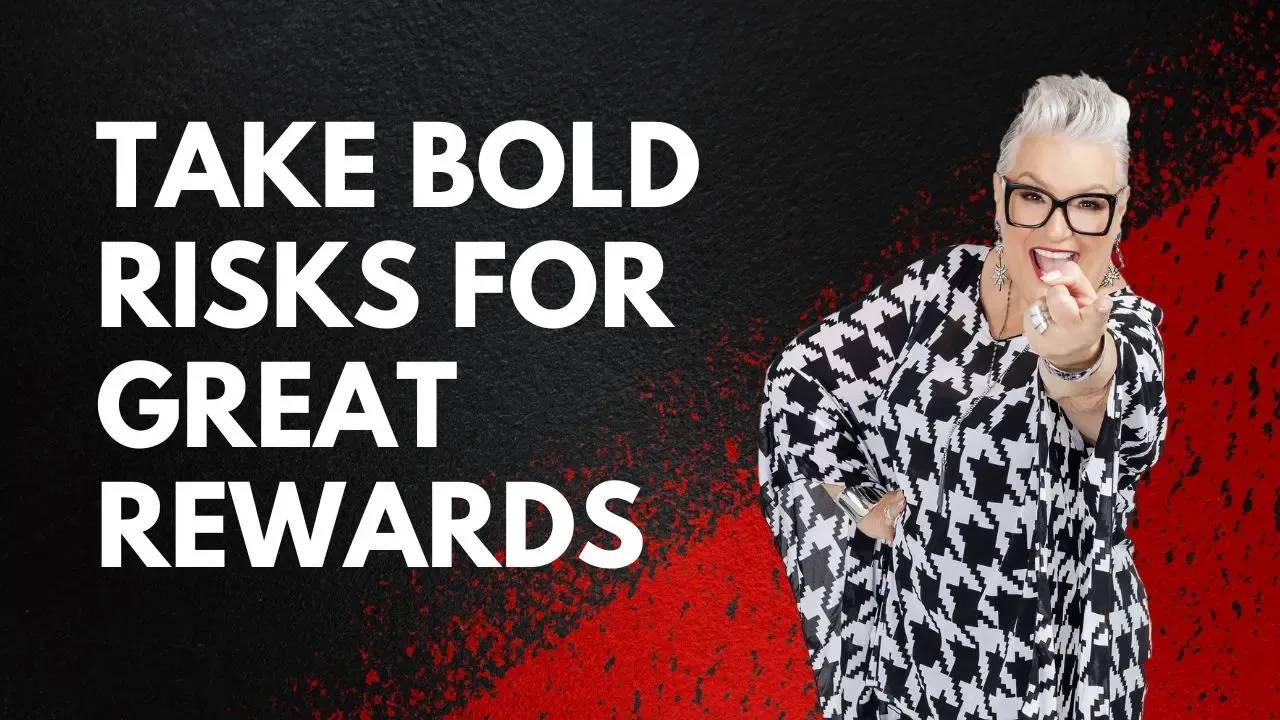 Take Bold Risks for Great Rewards
As someone who has always been drawn to taking risks and pushing myself out of my comfort zone, I believe that being bold and taking risks is the key to making great things happen.
This belief was solidified early in my career when I was working as a receptionist at Pierre Cardin and had the opportunity to step up and take on a big challenge.
The top salesperson at the company was involved in a car accident and was unable to do the pitch for a huge purchase from Macy's. Despite the fact that I was just a receptionist, Tony, the top salesperson, had faith in my abilities and told the president that I could handle it.
I had spent weeks working alongside Tony, observing and learning from the best, and I knew I had what it takes to be a great salesperson.
When the president approached me on that Monday morning and gave me the opportunity to do the pitch, I could have easily backed down and said no. But I knew that this was the chance I had been working towards, and I was determined to seize it. Despite my nerves,
I prayed and stepped up to the challenge. And the result was the biggest sale from Macy's that the company had ever seen.
The president was overjoyed, and Tony was grateful, and a few weeks later, I was promoted to salesperson. This experience taught me the importance of being bold and taking risks, even when it feels uncomfortable or uncertain.
By stepping out of my comfort zone and embracing the opportunity, I was able to make great things happen and achieve success in my career. So I encourage everyone to be bold, take risks, and trust in their abilities to make great things happen.
Pegine Echevarria
You're gonna want to hear about Pegine - she's the leadership speaker and women's conference speaker that everyone is talking about! Her energy is electric and she knows how to get the audience pumped up with her perfect combo of content, charisma, comedy, chants, and connection-building.
Experience the Power of Dynamic Positive Leadership with Pegine - the High-Energy Keynote Speaker who Empowers Leaders Worldwide! She'll give you unforgettable lessons on leading, influencing, inspiring, and making an impact in a diverse world. And she's the perfect choice to open your conference and get everyone excited and energized.
Trust me, you won't want to miss out on having Pegine at your event. She's the real deal and she'll help your audience become the best leaders they can be.